Description
Description
Specially designed for use in sloped ceilings or fitting into a 100mm floor.
This product is only suitable for use with LED lamps/bulbs.
Thermahood Downlight Covers can reduce the amount of heat lost through the installation of downlights in ceilings by creating an air-tight seal around the lamp. Installing downlights can reduce the effectiveness of loft insulation by up to 30% so when trying to meet building regulations, or make a building as thermally efficient as possible, downlights can make all the difference.
You can offset this heat loss with downlight covers as they not only reduce air leakage, they also minimise condensation risk as draughts and air flow are blocked. Other benefits of downlight covers include acoustic insulation. As downlight covers are air tight they contribute to acoustic insulation, with these Thermahood downlight covers meeting the requirements for Building Regulations Approved Document E 'Resistance to the Passage of Sound'.
Thermahood downlight covers are extremely easy to install and don't necessarily need to be installed by an insulation professional. Simply clear the area around the downlight after turning off the power, making sure to clear the surface of dust and debris. After this affix the downlight cover into place with the wires of the light fitting neatly through the gaps in the downlight cover. You can then opt to fit the insulation in the ceiling back over the downlight cover, or you can use a water-based adhesive or air-tightness tapes to fix the downlight cover to the base.
You can be sure that buildings with downlight covers installed will feel the benefit of minimal heat loss as Thermahood downlight covers are tested in compliance with Building Regulations Doc L1A: Conservation of Fuel and Power.
Thermahood downlight covers has been developed to be fitted over downlights which are situated in ceilings to lofts and attics. It is known that downlights are a weak point in the fight against heat loss. 
This is due to several factors that include these weak areas are not currently insulated and the lights are not air-tight. Thermahood downlight covers allow you to insulate the area around and over the Sealed Downlight giving you extra savings on your energy bill.
Thermahood downlight covers allow you to seal around the downlight and reduce draughts, reduce risk of condensation, improve air quality and air-tightness, reduce noise, dust and insect infiltration!
Thermahood downlight covers also allows you to fit more insulation which means reduced heat loss.
Improves air quality in living areas by reducing the air flow from loft and it works in tandem with heat recovery systems (controlled air flow).
More Info
Additional information
| | |
| --- | --- |
| Weight | 135 kg |
| Dimensions | 18.5 × 18.5 × 9.5 cm |
| Quantity | 1 |
Product code:

TH 095 M
Installation Guide
Delivery & Returns
UK ORDERS – SHIPPED FROM OUR DISTRIBUTION HUB IN ENGLAND!
THERMAHOOD PRODUCTS ARE MANUFACTURED LOCALLY AND SHIPPED FROM LOCAL DISTRIBUTION HUBS TO REDUCE MILEAGE PER PRODUCT AND DELIVERY TIMES.
We endeavor to dispatch all orders within 2 working days of receipt of order, our standard delivery option is a 2-3 day service with options to upgrade delivery to 1-2 day and next day service.
We  cannot guarantee delivery dates and times as these may be affected by circumstances outside our control.
With FREE Delivery, delivery can be 3-5 business days after all of your items are available to be dispatched.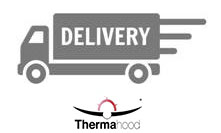 We will accept returned new items and unopened items, sold on this website, within 30 days of delivery for a refund.
If for any reason you're unhappy with your purchase, you can return it to us in its original condition within 30 days of the date you received the item.
Handling fees may be applied to refunds.
If you received a damaged or defective item, we'll send you a replacement of the same item, (damaged or defective item will need to be returned).
These return policies do not affect your Statutory Rights.
Privacy Policy
This website is the property of Vinution Ltd, registered in Northern Ireland – Company Number NI626279
Vinution Ltd do not store credit card details nor do we share customer details with any 3rd parties.